Marlon Simon and The Nagual Spirits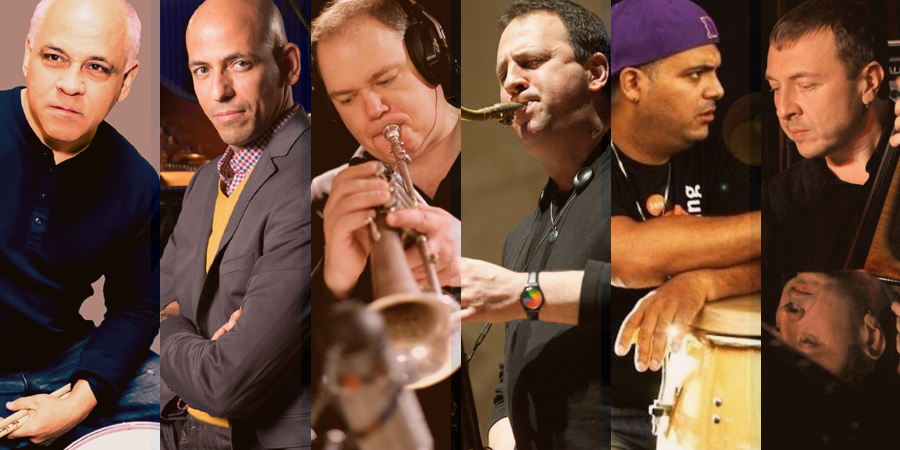 After working for several years as a side man for such luminaries as Hilton Ruíz, Charles Fambrough, Chucho Valdés, Jerry González , Dave Valentín and crossing boundaries to Aretha Franklin and Peter Cetera, Marlon formed his own band selecting the finest Latin Jazz musicians from New York City. With The Nagual Spirits, Marlon got the opportunity to showcase his talents as a composer and drummer, defining a distinct approach to Latin Jazz. Marlon Simon and The Nagual Spirits were selected by the USA Department of State to present international concerts representing the highest quality and integrity of musical art forms born in the USA. They have released four internationally acclaimed albums: The Music of Marlon Simon (K-Jazz), Rumba a la Patato (Cubop/Ubiquity), Live in La Paz, Bolivia (Intrigue Productions) and In Case You Missed It (Jazzheads).
Simon, Simon and Simon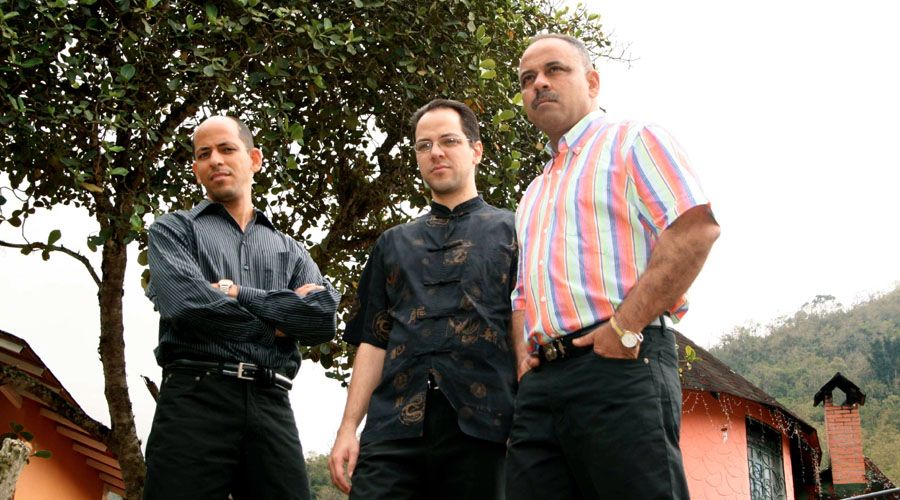 The word dynasty, descended from the Greek verb dynasthai which means "to be able" or "to have power". But there is another way in which the words can and have been put to meaningful use. And that is in the liberal arts; music certainly comes to mind. The "Caymmi", the "Assad" and the "Jobim" dynasty of Brasil come to mind as does the venerable "Valdés" family of Cuba. In Venezuela, that onerous title would go to the Simon family, whose patriarch Hadsay Simon brought up his sons Edward, Marlon and Michael immersed in Venezuelan music. From a very young age the boys were "fed" on a musical staple of traditional Venezuelan waltzes, joropos and boleros (Latin American ballads), and galerón song forms. It all came naturally to Hadsy Simon and, soon, to his sons too.  
Meanwhile the impulse to carry their message of music born of a uniquely Venezuelan dream drove the Simon brothers to undertake a de rigueur journey beyond Venezuela. Marlon gravitated towards a deeper, spiritual idiom, inspired by The Naguals; shapeshifting creatures who in Mesoamerican folk religion, are human beings who has the power to transform either spiritually or physically into an animal form such as jaguars and wolves. Likewise, his deeply spiritual music – created and performed by a group of musicians called The Nagual Spirits. Edward Simon is based in the San Francisco Bay Area, he is as a member of the SFJAZZ Collective, has been a Guggenheim Fellow with multiple composition grants as part of the Chamber Music America's New Jazz Works initiative. For Michael Simon the evangelical pursuit of music took him first to the Netherlands, where he is based. From there he made several forays into the remotest parts of East Asia, travelling to Malaysia, where his most recent collaborative recordings have also incorporated music from Surinam and the Dutch Antilles islands to harness an Orientalism that revels in the gamelan-like ululations embedded in opulent orchestral sonorities.  
Their separate adventures will now combine to propel them together on the Simon, Simon and Simon Project. This dynamic collision, pianist, trumpeter and percussion colourist promises to explode in a vortex of new musical energy ignited by several other instrumental collaborations, of course. While definitions of "the traditional Venezuelan beauty" will no doubt remain the bedrock of their music, Marlon, Edward and Michael Simon are guaranteed to bring non-traditional techniques of musical expression that they have perfected to not only fundamentally rethink how they notate their sounds on manuscript paper, but also how they make the notes fly off that paper and into infinite possibilities and the rarefied realm of music.
Marlon Simon French Venezuelan Project
Looking to expand the pre-established relation with French musicians, Marlon decided to go further and expand using music as universal language and started a long term research on French and Venezuelan folkloric music. This research, funded  by several arts organization of south central France opened the opportunity to discover similarities found on the rhythmic pattern between French and Venezuelan music, which suggested the creation of a new project blending both cultural traditions. The simple Folkloric French melodies are no longer an obstacle during the creation of new compositions when Marlon begins using jazz as a catalytic element in the creation process, resulting on a new repertoire of excellent compositions presented on his album: The Venezuelan French Project.
Marlon Simon and The Latin Jazz Project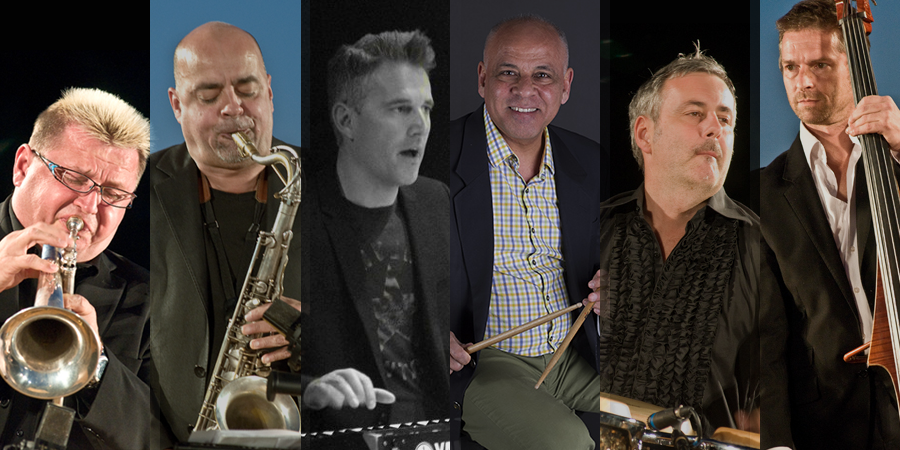 Inspired by the music of Nagual Spirits, French percussionist Marc Glomeau invited Marlon Simon to visit France and present Latin Jazz workshops and seminars to professional French musicians. This was the seed for later forming the Latin Jazz French project and produce a live concert CD featuring a team of the best Jazz musicians in France.